Strategic Partnerships for Retail Success in Value-added Seafood
With decades of experience in U.S.A. surimi manufacturing and rich insights into value-added seafood, Aquamar is your go-to partner for elevating your seafood department. Our representatives work with you one-on-one to tailor a seafood program that aligns with your retail strategy.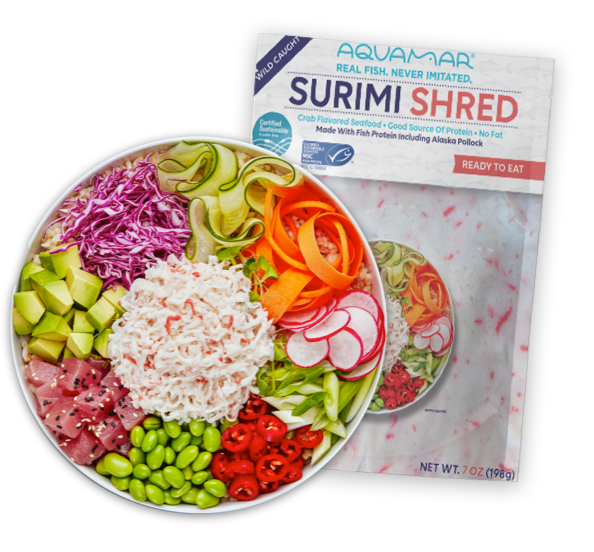 The Fastest Growing Retail Brand of Surimi
Aquamar has consistently gained distribution due to our performance on the shelf and strong retailer support.
Uniquely Authentic and Innovative
Developed by our founder, a Japanese immigrant who was among the first to bring surimi to North America, our products stand out for their authenticity. Our proprietary manufacturing capabilities allow us to offer differentiated quality and innovative seafood products.
Diverse Product Offerings
Our seafood products come in various sizes and styles, including Surimi Flakes, Surimi Shreds, Surimi Sticks, and other Innovative Seafood Products, to meet your specific retail needs.
Why Consumers Choose Aquamar
Aquamar Surimi products provide ease of use, superior taste, and serve as a source of protein. They contain no preservatives and offer an affordable seafood option.
Trusted by Leading Retailers
Our retail footprint includes partnerships with industry leaders such as Walmart, ShopRite, and Aldi.



Explore Partnership Opportunities