Elevate Your Value-Added Offerings with Aquamar Surimi
Aquamar provides the surimi base ingredients that empower you to create a diverse range of value-added products. Our VAP customers benefit from our experience, responsiveness, and customization options.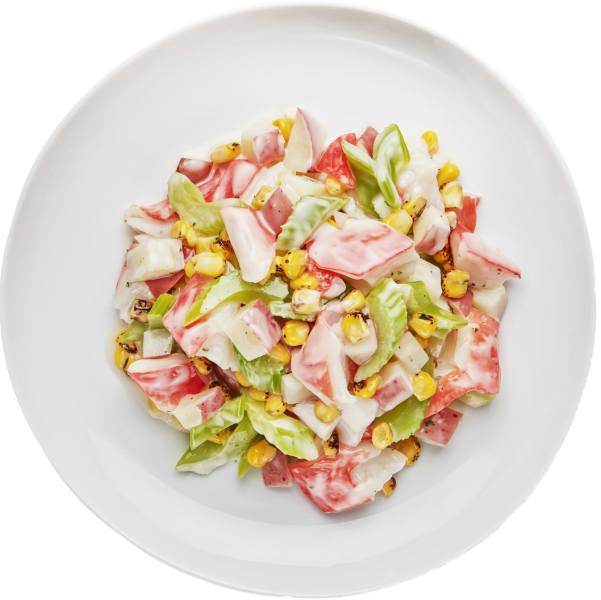 Surimi Ingredients for Enhanced Flavor and Profitability
Aquamar's diverse range of surimi forms and styles are designed to elevate the flavor profiles of your value-added products.
Tailored Solutions for Diverse Applications
From crab cakes and salads to spreads, our surimi products are adaptable and perform exceptionally well across a wide range of value-added items, meeting your specific manufacturing needs.
Consistency and Reliability
With diversified raw material supply and redundant manufacturing capabilities in two factories on both coasts, we ensure consistent quality, service reliability, and reduced freight costs.
Why Value-Added Processors Choose Aquamar
Companies like Hissho Sushi and Seafood America choose Aquamar for our expertise, versatility, and responsiveness.
Explore Strategic Partnerships